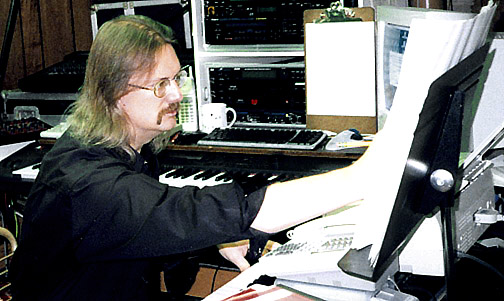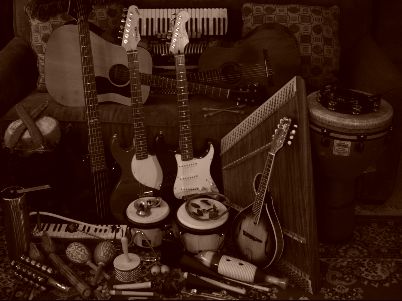 Axel Belohoubek: Professional live/session pianist, multi-keyboardist, custom sound & rhythm programmer, music composer, arranger, vocalist, private instructor
---
Welcome! Over the past 30 years I have enjoyed freelancing in and around New York City on a wide range of projects, from tour preproduction for Bowie and Madonna, to scoring for television series (Highlander: the Raven, Wildlife Emergency, Love Without Borders, Muppets), documentaries and independent film, to working with music houses nationwide on music and sound design for advertising, corporate industrials and more. As a classically trained pianist doubling on guitars, bass, vocals, percussion and more, I provide a fully produced synched to picture original track in practically any style in a matter of hours. In addition, I have convenient access to NYC's wealth of world class instrumentalists, vocalists and large state of the art recording facilities whenever necessary.
Specialties include: authentic orchestral simulation via MIDI (romance, comedy, horror, etc.), hi-tech music/sound design (corporate talking heads to extreme sports), modern alternative rock (processed guitars, bass and drums), world music (Latin, African, Asian, European) virtuoso keyboard performance (jazz, classical, r&b, funk, rock, pop, latin, gospel, country, etc.), and complete music production for lyricists and singer/songwriters (including assistance with melodies, chords, arrangements, vocal coaching, recording and editing).
Regular live performance duties include staff accompanist for both the NJ School of Ballet and Fei Tien Academy of the Arts (home to Shen Yun and Classical Chinese Dance), musical director at a local Caribbean/African church, band member in assorted top 40 wedding, classic tribute, ethnic, educational and other bands (and first call sub for dozens more), plus soloist for many private events as well as piano bar entertainer singing requests ranging from Sinatra to Metallica. For live performance links, band/solo schedules and more, please visit my Facebook page.
I also offer highly individualized private instruction - piano/keyboard techniques, theory, improvisation, repertoire, sight reading, improving the left hand, what to play (and not play) in different situations, transcription, sequencing and data manipulation, scoring to picture and much more. - including online via Zoom, Skype, etc.
For more information and links to specific original audio/video examples, please feel free to contact me via email or text anytime: 1-201-417-9033. Thanks!